hello, i am


Stephanus


Yanaputra
About ME!
I am an Indonesian living in Melbourne. I love to play music, sketch, 'n draw some random stuff. I like green tea and dark chocolate too!
What do I do as a profession!
I am a:
Software Engineer
Web Developer
Graphic Designer
My GEEK Languages
I speak robots
------------------
--
HTML
---------------
-----
jQuery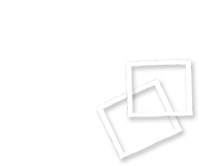 see some of my

portfolio
Tah-daaah!
Take a look at some website projects, templates, and other stuffs that I have done

what you get for

your project
This is what I can assure when working on website, projects, or any other stuffs
Mobile Responsive
Your website will be built to adapt mobile environment. No racism towards the cool gadgets.
HTML5 and CSS3
The latest technology will be used to construct the website. Animation, fancy effects, cool layout system, anything within my scope.
You have the control
Just let me know what you want, and I will do my best to build it for you. I will suggest this and that, but at the end you hold the control.

Contact


say hi or ask me
something
New to Business?
Are you new to business and looking for affordable website? Let me help you!
Template to Actual Website!
ThemeForest, MojoThemes, ThemeSnap, and many other template marketplaces offer affordable template.
Let me do the job of putting everything together and make your website LIVE in a snap!
---
Looking for Make Up Artist?
If you are located in Melbourne, Victoria and need a make up artist, visit my friend's site: cynthiawillismakeup.com